Utility Clerk
The Water & Sewer Department Utility Clerk is responsible for all billing and collection functions for the Village of Vanlue.
Contact the Clerk for new resident or change of ownership paperwork.
The Clerk sends bills out on approximately the 20th of each month with the bill due date of the 7th of the following month. Any bill not paid by the due date is charged a 10% late fee.
Methods of payment are:
In person payments during business hours or by appointment
Via a drop box located on the front of the building
Payment Through Financial Institution Online Bill Pay
Mail payments via United States Postal Service
Online via Paystar for credit card payments
Office hours are Wednesdays from 3 - 6 pm at the Town Hall located at 124 Center Street, Vanlue, OH 45890. Alternate hours are by appointment. The phone number is (419) 387-7745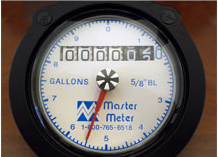 Locations
Vanlue Town Hall
Corner of Center & Buffalo Streets
Vanlue, Ohio 45890